MAKE PROGRESS WITH YOUR PAYMENTS.
Here are the facts. The longer you are stuck paying off high-interest loans, the more you end up owing in interest. It can feel like running in place!
With Louisiana FCU's low-interest Debt Consolidation Loan, you can pay off your outstanding loans and combine them into one low-interest balance. With rates as low as 5.99%*, taming debt has never been easier.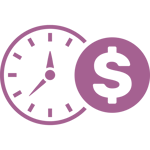 Become debt-free, faster.
Without the extra fees, you'll see your balance drop significantly with each payment.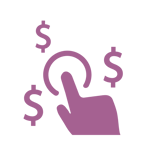 Simplify your finances.
With only one payment, your days of juggling bills will become a distant memory.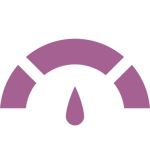 Boost your credit score.
Less credit utilization can help increase your credit score.
Source: www.federalreserve.gov as of February 11, 2021
Input your existing debts into this calculator to determine if a debt consolidation loan is right for you.
Getting a debt consolidation loan is quick and easy. Here's what you need to complete your application:
Proof of income/Paycheck stub*

Statement(s) from your credit cards or loans that you wish to consolidate


*Please note, proof of income may not be required if your full direct deposit is with Louisiana FCU.
*Debt consolidation offer good for credit cards, tuition loans (not funded by the federal government), and personal loans. Offer excludes vehicle loans, home loans and all existing loans with Louisiana FCU. Floor rate of 5.99%APR applies.