THE LATEST NEWS TO HELP YOU GET THERE.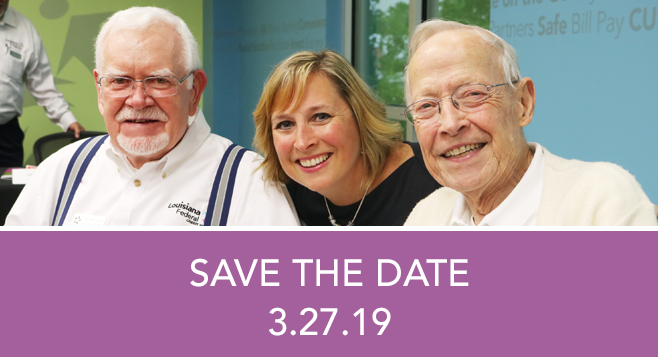 JOIN US FOR ANNUAL MEETING
So what's an Annual Meeting?
Louisiana FCU's Annual Meeting is a meeting of the membership. It's one of the things that makes credit unions different from banks. During this meeting, you'll meet our Board of Directors, CEO and other members of the Management Team. You'll also have the opportunity to chat with the staff that you see in the branches and talk with on the phone every day! We'll share our plans for the new year, and give you the opportunity to ask questions, voice your opinions, and be involved in making your Credit Union better. See you there!
When: Wednesday, March 27, 12:00 - 1:30 p.m.
Where: Louisiana FCU Training Center, 406 E. Airline Highway, LaPlace, LA 70068