ARE YOU A GOOD FIT TO JOIN US ON OUR MISSION?
Think cold steely walls, navy-blue suits, and stuffy corporate jargon.

Now think the opposite.

At Louisiana Federal Credit Union, you'll work alongside an enthusiastic team in a vibrant atmosphere with real opportunities for growth.

We've been voted "Top Places to Work" by Nola.com four years running. That's because we see our employees for more than just the work they do. Every day we strive to "live our WHY," working together to benefit our members financially while achieving personal and professional fulfillment along the way.

Let's be real. People can buy our products anywhere, but what they can't get elsewhere is the talent from a team that pays attention to the little things, demonstrates pride, and has an innate desire to live our tagline: "Helping you get there." And, when our team isn't working their day job, they're spending time giving back to our community – making a difference one heart at a time.

If you believe it's important to end the day knowing you made a difference, consider coming aboard.
"How can we help you get there..."


That's the beginning of our mission here at Louisiana Federal Credit Union. This question helps us to frame our interactions and conversations from the perspective of our members.
"Wherever that may be."


Yet our members have different stories. We must understand through intentional listening what our members' hopes and dreams are and what prevents them from achieving success.
VOTED AS ONE OF THE TOP PLACES TO WORK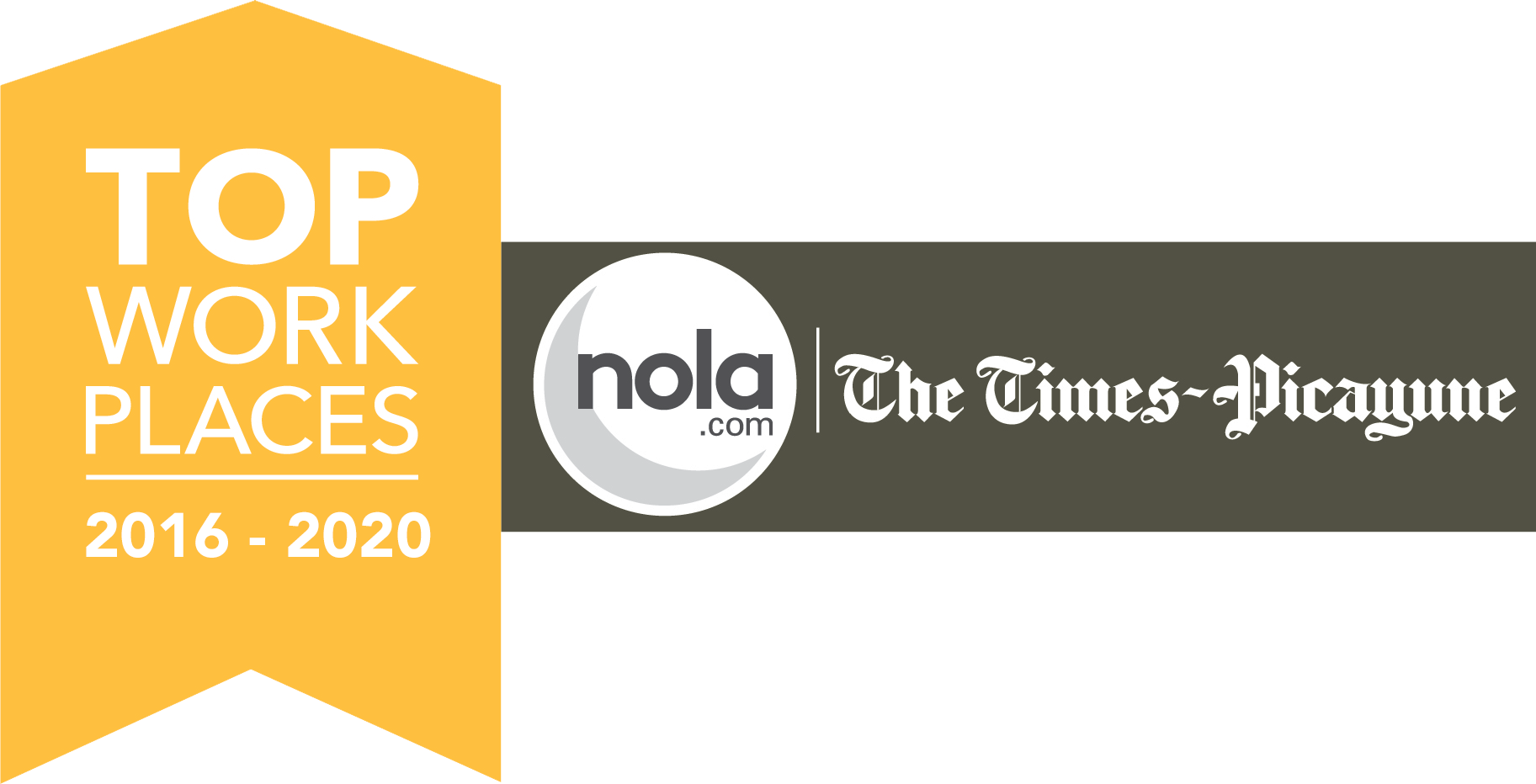 Please submit your resumes to Jodi Hebert at jobs@louisianafcu.org


Open Positions
Recovery and Repossession Associate
Are you a person who wants to help others? Louisiana FCU is seeking a Recovery and Repossession Associate to join our team. This position is responsible for the recovery and control of charged-off accounts and repossessions.
Major Duties and Responsibilities
Resolves and troubleshoots member and internal inquiries in a timely and accurate manner. Posts collected payments. Performs thorough skip tracing duties on delinquent accounts, as needed. Documents all collection actions taken in the computer system, including telephone conversations and member visits. Reports all discrepancies to the Collections Manager. Carries out assigned duties and responsibilities with minimal errors according to established policies and procedures. Notifies Collections Manager on suggested action for accounts that require special attention or more aggressive action.

Manages repossessions. Accurately prepares all collection correspondence which includes, but is not limited to, Notices of Initial Demand or Right to Cure Default, Notice of Repossession, and Notice of Deficiency. Sets vehicle floor amount for auction, accepts satisfactory auction bids based on NADA value, and advises the Collections Manager of any accounts recommended for repossession and charge-off after repossession. Utilizes reporting from the Repossession Tool Kit to manage all repossessions and reports findings to Collections Manager.

Works charged-off accounts to promote a healthy recovery portfolio and minimize third party collection, Justice of the Peace and Attorney involvement. Creates payment solutions utilizing settlement options and long-term arrangements to increase revenue. Recommends suit when needed.

Handles all aspects of 1099 A & C reporting.
Experience Needed
2 - 5 years of similar or related experience, including preparatory experience.
Job Type: Full-time
Full-Time Teller

Louisiana FCU is seeking full-time Tellers to join our team. The Teller position is responsible for providing a variety of paying and receiving functions, including processing deposits, withdrawals, loan payments, cashiers' checks, money orders, and cash advances. Balances each day's transactions and verifies cash totals. Cross-sells products and services according to the member's needs. Performs specific assigned side-jobs and assists other Tellers with a variety of duties as required. Ensures members are promptly and professionally served.

Full-time teller candidates must be able to work full days Monday through Friday - 8am - 6:30pm and Saturdays 8 a.m. - 1:30 p.m. They are scheduled for 35 - 40 hours per week.
Please submit your resumes to Jodi Hebert at
jobs@louisianafcu.org
Louisiana Federal Credit Union provides equal employment opportunities (EEO) to all employees and applicants for employment without regard to race, color, religion, sex, national origin, age, disability or genetics.