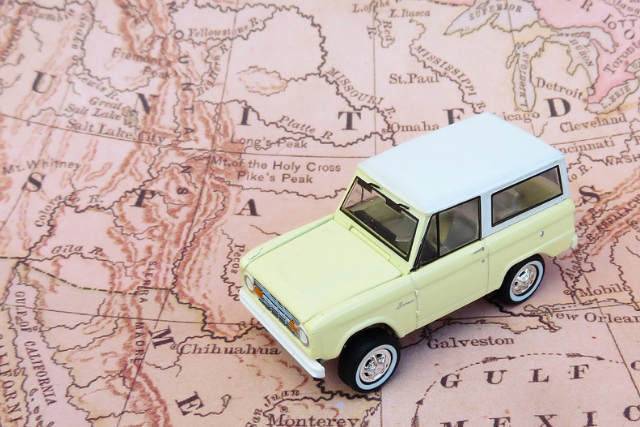 A great vacation doesn't have to involve flying or traveling across the country. When thinking about your summer vacation, consider an affordable road trip to nearby locations you may have overlooked.
Here are a few spots within a four-hour drive of southeast Louisiana that can offer you and your family an unforgettable vacation at a reasonable price.
Toledo Bend, LA/TX
Toledo Bend is the largest man-made lake in the southern United States. Situated between Louisiana and Texas, Toledo Bend offers some of the best fishing in the country, as well as outdoor activities like hiking, biking and sightseeing.
Photo courtesy of flickr/Jarrel Jimmerson.

Avery Island, LA
Avery Island, home of Tabasco sauce, has grown into one of Louisiana's most famous sights. Avery Island's top attractions include the visitor center and the pepper sauce factory, but there is much more to do on the island than just Tabasco-related activities.
Photo courtesy of flickr/Uncommon Fritillary.

Biloxi, MS
Biloxi offers an affordable summer getaway that can fit any mood. Spending the day at the beach is guaranteed fun, but there are also other great experiences like a riverboat tour of the Biloxi Lighthouse, entertainment and shows at a casino, and a host of museums that your kids will love. Soak in beautiful beach views on your drive in by taking US 90 instead of the interstate.
Photo courtesy of flickr/Dad.

Fairhope, AL
Fairhope is an easy drive and a great destination to kick off your shoes and unwind. From golf, shopping, fishing, exceptional seafood, local events and much more, there is something for everyone here. Make sure to bring your bicycle so you can take advantage of Fairhope's amazing biking trails that wind along the coast and through some beautiful historic neighborhoods.
Photo courtesy of flickr/Brad Sims.
Mobile, AL
Mobile often flies under the radar in vacation discussions, which is totally undeserved. This port city offers visitors quite a bit! Mobile has a beautiful historic downtown area with a medley of good food spots and a surprisingly active nightlife. There are also plenty of places that can be fun for parents and kids, such as Fort Conde, Gulf Coast Exploreum Science Center and USS Alabama Battleship Memorial Park (which you've likely driven by many times—that massive battleship next to I-10 is hard to miss!).
Photo courtesy of flickr/Maciek Lulko.
If you're in the process of picking your next vacation destination and you are already worried about budgeting for things like lodging, gas, food, activities, etc., consider accepting the 60 Days to Save 1k challenge! Helping You Get There offers an easy-to-follow savings plan, that is complete with a downloadable savings tracker, weekly tips and practical strategies, and the chance to win an extra $1,000! Hello extra souvenirs! Accept the challenge today and start saving.

Like this article? Subscribe to our blog for more great ways to help you stretch your dollars and live your best life.