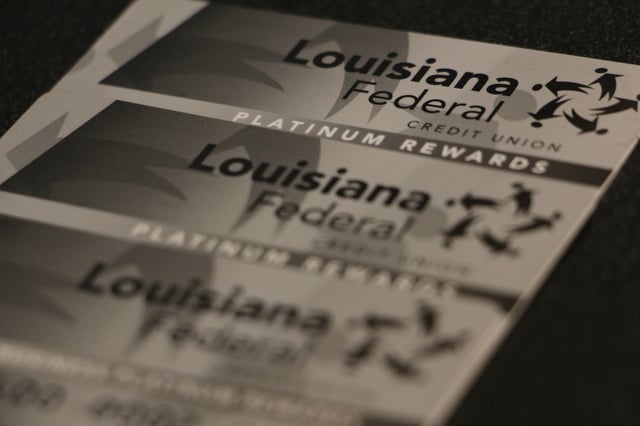 Most people own at least one debit card and at least one credit card. Although it may not seem like it, there are many differences between the two. Each time you use a credit card, you're borrowing money. You'll need to pay that money back to the credit union along with interest.
A debit card, on the other hand, simply transfers your own money from your checking account to the vendor you're paying. The funds are taken directly from your account in a similar manner as using checks – only quicker. Some processing terminals will require a PIN and some will require a signature.
Both credit and debit cards are convenient, quick and easy. They're also safer than cash, because cash cannot be replaced if lost or stolen.Which one should you use? The answer depends largely upon your lifestyle.
1.) Budgeting
Credit cards allow you to buy now and pay later. This can quickly turn into a budgeting nightmare. If you think you'll be tempted to overspend, regular credit card use may not be ideal for you.
However, it's nearly impossible to incur thousands of dollars of debt through debit card usage. Most credit unions will cover purchases that put your account into the red, but only up to a few hundred dollars. If this happens, you're accountable for your purchases and charged an overdraft fee.
2.) Safety
Whether you're using a debit or credit card, you have to keep them safe. Register your Louisiana FCU debit and credit cards and get SMS alerts whenever any unusual activity on your cards are detected. There is no fee to enroll. However, phone carrier standard message data rates will apply. After enrollment, the cardholder will be provided with the short code (275-76) and an enrollment code. This enrollment code must be sent from the device. Once the device is confirmed, the member will receive a confirmation message on their device.
Enrollments are valid for one year. Cardholders will be notified prior to expiration and can extend the enrollment by responding to the renewal text notification.
3.) Rewards
One major draw for credit cards is the points awarded for purchases. That's a strong advantage over debit cards. The ability to earn airline miles and the lure of a possibly free flight are attractive to many consumers. Of course, you may be paying for those miles with a high interest rate or an annual fee. Louisiana FCU credit cardholders get to enjoy the benefits of Pay with Rewards.
4.) Credit History
Credit cards help establish or restore good credit. Occasionally using a credit card and paying your bill on time can really improve your credit rating. This, in turn, improves the likelihood of earning favorable terms for home loans, auto loans, personal loans and more.
5.) Annual Fees and Interest
Credit card annual fees and interest add up. If you've overspent one month and are unable to cover the entire amount due, you may need to pay only the minimum payment. More of your payment goes toward interest than toward lowering your bill. This makes the next payment higher. As a member, enjoy the benefits of no annual fees and a fixed rate on your credit card.
If you don't think you will be able to pay your bills in a timely manner, keep credit card usage to a minimum.
As a Louisiana FCU member, you already have access to fantastic rates and optimal security. To find out which debit or credit card is best for you, call, click or stop by today!