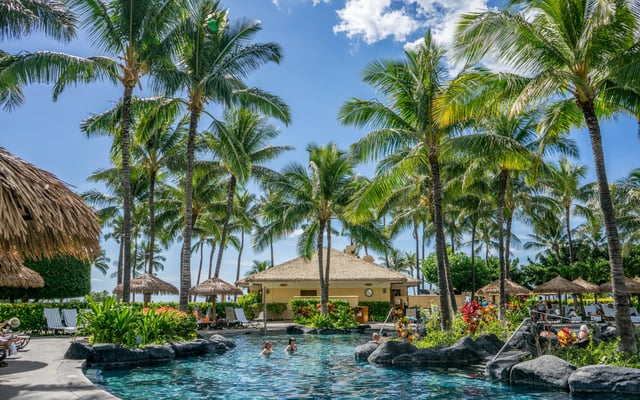 Everyone has their own version of a dream vacation. But, for most of us, it never becomes a reality. Read on for six ways to make that dream vacation come true.
1.) Start saving
Give your getaway a jump-start by planning for it all year long.
Set up a "Trip jar." Whenever you've got loose change, plunk it in a jar earmarked for your vacation. Use the money you've saved to fund one part of your vacation.
Brown-bag it. The average American buys lunch twice a week. By brown-bagging it just one more day a week, you can save hundreds of dollars a year for your vacation.

2.) Time it right
Choosing the perfect date for your vacation can save you thousands of dollars. Consider taking your trip just after peak season ends. You'll still enjoy beautiful weather, but your airfare and lodging costs will see a significant drop. Experts also recommend booking your flight 54 days before your departure date to get the best prices.
3.) Make the most of your dollar
When researching vacation destinations, check the local exchange rates. Choose a place that will allow your dollar to go farther, and you'll have more to spend with the same amount of cash.
4.) Let your loyalty pay off
Don't book a flight, hotel stay or car rental without checking your credit card points first. You might have enough miles to pay for a large chunk of your trip.
5.) Research, research, research
Don't make any vacation decisions without first doing careful research. If you found a resort you love, check out their online presence to see if they offer airline discounts or credits. See if you can find a local who'd be willing to swap houses with you while you're on vacation. Check Groupon for instant discounts on attractions and restaurants in the area.
6.) Live in the moment
Don't forget to enjoy your vacation! If something doesn't go according to plan, let it slide. Leave the everyday pressure at home and just fully relax. It's also important to unplug. Stop snapping pictures and take the earbuds out. Let go of the compulsive need to capture every moment on camera and take the time to just be. You deserve to enjoy every bit of your vacation!