When it comes to purchasing a vehicle, studies show that Generation Z is full of pragmatic buyers who put a heavy focus on price, lifestyle and connection when choosing the ride that's right for them.
Here are some of the top vehicles for buyers between the ages of 16 and 25.
Crossovers/SUVs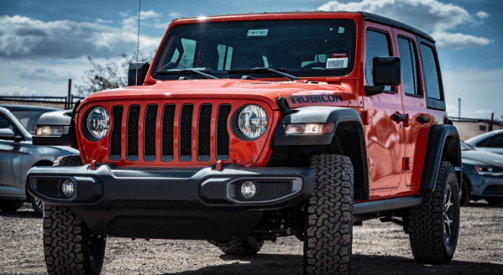 Jeep Wrangler
Honestly, it's hard to even classify Jeeps as a crossover. Jeeps are their own thing — and that's attractive to Gen Z buyers. Jeeps are rugged, reliable, resilient and dependable. Also, the resale value of a Wrangler is insanely good. Jeeps are a celebration of both individualism and community. Next time you see someone who drives a Wrangler, just ask them what the "Jeep wave" is and you'll understand why it's the ultimate lifestyle car.
Price: Starting at $28,295 for 2020 model,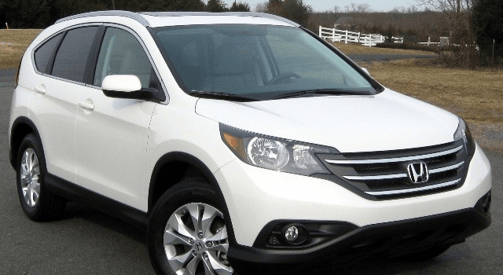 Honda CR-V
(Photo by Gib Goodrich)
The Honda CR-V is perfect for practical Zoomers who view cars as a necessity rather than a lifestyle. The CR-V's starting price and great fuel economy offers drivers plenty of bang for their buck. With its luxurious interior, modern tech accessories and safety rating, it's no wonder why CR-Vs rank high among younger generations.
Price: Starting at $24,350 for 2020 model

Full-sized Sedans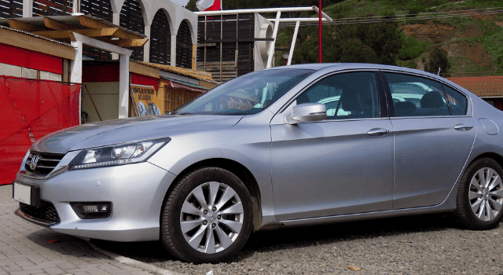 Honda Accord
(Photo by RL GNZLZ)
The Honda Accord has been consistently one of the most popular vehicles among younger generations for years now. This shouldn't come as a surprise. The Honda Accord is a solid vehicle with great gas mileage. Gen Z gravitates toward the Accord because it represents great value, reliability and technological sophistication.
Price: Starting at $23,870 for 2020 model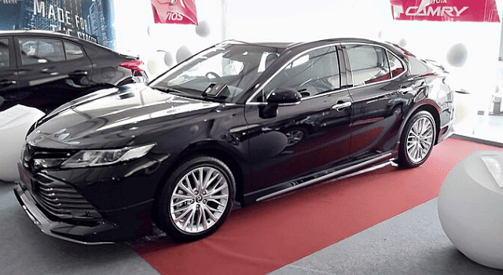 Toyota Camry
Once considered a ho-hum family sedan, the Toyota Camry brought sexy back with a new, emotionally-charged design, Wi-Fi connectivity, and an interior straight out of a Marvel movie. The Camry looks and drives better than ever, and with some of the best fuel economy estimates in the segment, drivers will enjoy spending much less at the pump.
Price: Starting at $24,295 for 2020 model
Pickup Trucks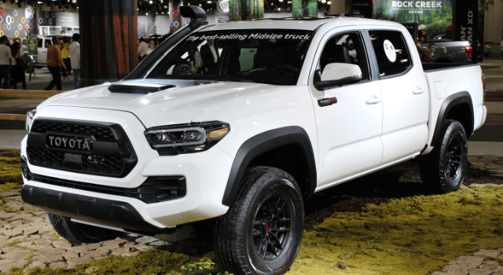 Toyota Tacoma
(Photo by Kevauto)
The Toyota Tacoma is the car equivalent of glamping. It's rugged enough to go anywhere but technical enough to keep its inhabitants comfortable, with Android Auto, Apple CarPlay, and height-adjustable seats. The Tacoma is practical without being intimidating to other drivers around it.
Price: Starting at $26,050 for 2020 model
Chevrolet Silverado
The Silverado's reasonable price tag and telecommunications services have helped it become the most popular full-size truck among millennials. Chevy's no-nonsense reputation speaks to younger generations. Zoomers in college seek something they can feel great about, and the Chevy Silverado gives them that.
Price: Starting at $28,300 for 2020 model
Subcompact

Kia Soul
(Photo by Thomas Doerfer)
Despite its small stature, the Soul provides ample space for passengers and cargo. This car is perfect for buyers who appreciate a car with personality. The Soul is a sensible choice for younger drivers thanks to its excellent safety ratings.
Price: Starting at $18,485 for 2020 model
Thinking about buying your next car? Our Pocket-Friendly Payment Promise will have you driving off the lot with a payment that works for you!

Like this article? Subscribe to our blog and have expert insights delivered to your inbox weekly.