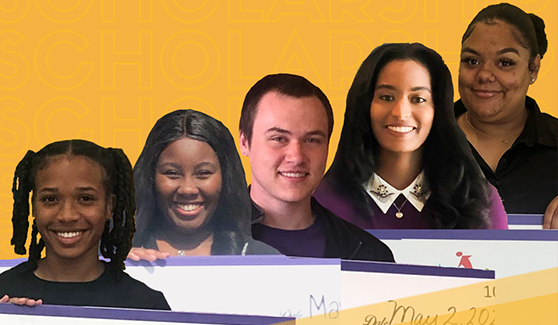 Louisiana Federal Credit Union is excited to announce the recipients of its 2022 Ronald E. Thomas Memorial Scholarship.
Five graduating seniors in southeast Louisiana were chosen by the credit union to receive $2,000 each. The scholarship, named for the late Ronald E. Thomas, who served as a Louisiana FCU board member for more than 65 years, recognizes graduating high school seniors who demonstrate outstanding leadership and altruism in the community.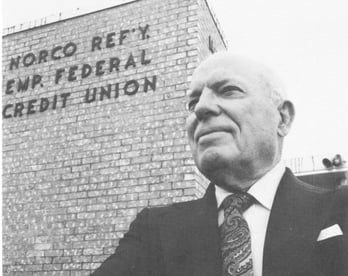 The scholarship honors the late Ronald E. Thomas for his local and national contributions to the credit union movement.
For many young adults, college can be a time of financial vulnerability. The cost of everyday expenses and lack of financial knowledge can lead to hardship. A recent study found that 72% of college students experience financial stress, resulting in higher drop-out rates, health issues and lower GPAs.
"The cost of college has long put a strain on students and their families," said Rhonda Hotard, President and CEO at Louisiana FCU. "We offer the R.E.T. Memorial Scholarship to help reduce financial concerns for students and their families, so that they may focus on their educational goals and reach their full potential."
2022 scholar, Alex Lay, says programs like the R.E.T. Scholarship help to offset some of the costs associated with higher education.

"Scholarships can help students earn money to put toward their college expenses and decrease the amount of money they need to borrow," said Lay. "I'm so grateful to have this opportunity. It's just one less thing I have to worry about."
Meet the 2022 Ronald E. Thomas Memorial Scholarship Recipients

Victoria Upshaw is a graduate of St. John STEM Magnet High School Program, where she maintained a 4.0 GPA despite facing personal hardships in the wake of a natural disaster. Victoria is attending Southeastern Louisiana University in the fall to study speech pathology. When asked what she would do if she ever received a large sum of money, Victoria said she would put 65% towards her education, deposit 25% into her Louisiana FCU savings account and use the remaining balance for school expenses.
Ariane Linton is a graduate of Dutchtown High School, where she was an All-American, All-Academic and state champion in indoor and outdoor track. Ariane signed a full athletic and academic scholarship to run track at the University of Arkansas. Her dream is to compete in the 2024 and 2028 summer Olympics before starting her own physical therapy practice. To financially prepare for the future, Ariane has been sticking to a monthly budget, as well as depositing at least 10% of each paycheck into her savings account.

Joshua Poche, a graduate of Lutcher High School, overcame stage three lymphatic cancer his senior year. Having spent much of the past year in quarantine, Joshua is excited to attend LSU in the fall to study computer science. His dreams is to bring happiness to those battling cancer.

Azhanna Keme is a graduate of Hammond High Magnet School, where she finished in the top 10% of her class. She is attending the University of New Orleans to study pre-veterinary medicine. Azhanna's goal is to graduate debt-free. Her plan is to create and stick to a monthly budget, avoid unnecessary debts and maintain her credit responsibly.

Alex Lay is a graduate of Destrehan High School, who qualified for LHSAA state tennis tournament two years running. Her time on the court taught her important lessons in work-life balance and self-worth. Alex is attending LSU in the fall to study chemical engineering. She dreams of one day motivating younger generations to aim high and achieve their dreams, regardless of their financial circumstances.