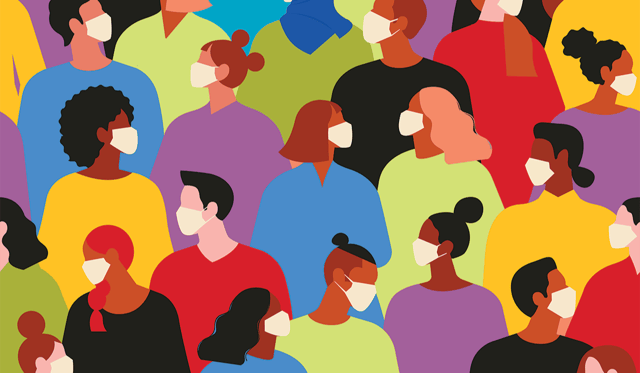 In response to the urgent need for personal protective equipment (PPE), Louisiana Federal Credit Union (FCU) donated 1,500 surgical masks to medical staff at St. James Parish Hospital in Lutcher as a preventive measure against the COVID-19 pandemic. The donation, which was delivered during National Hospital Week, will help the hospital restock its inventory.
"We are deeply grateful to all the healthcare workers selflessly serving on the frontlines to keep our communities safe," said Rhonda Hotard, President/CEO of Louisiana FCU. "We're going to do all we can to help get through this pandemic together."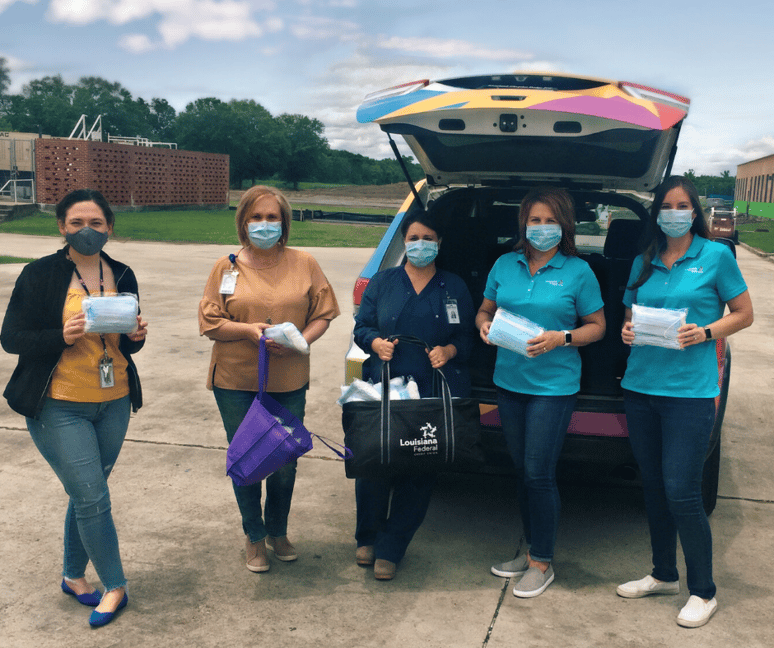 Louisiana FCU representatives Kim Bourgeois and Krisy Rice delivered a donation of 1,500 surgical masks to St. James Parish Hospital during National Hospital Week.
The credit union has been delivering free meals and refreshments to local healthcare facilities, such as the Internal Medicine Clinic of Tangipahoa, Summerfield Senior Living of Hammond, North Oaks Health System, Magnolia Assisted Living and United Medical Rehabilitation Hospitals. Louisiana FCU also sent personalized letters of encouragement from its staff to essential workers in the community, as well as those facing unemployment due to COVID-19.

"Helping our local community is part of who we are at Louisiana FCU," said Hotard. "Delivering masks, refreshments and letters of hope are just a few ways we can live up to our commitment to serve our members and give back."

Healthcare workers and first responders around the nation are still facing a shortage of PPE. Louisiana FCU helped encourage the public to save medical-grade masks for healthcare professionals by producing a short how-to video showing how easy it is to create CDC-approved face masks at home.