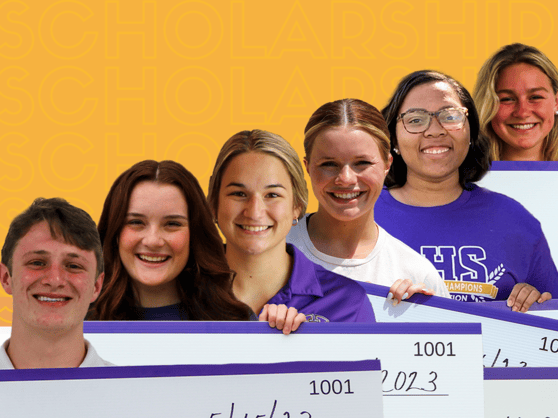 Louisiana Federal Credit Union is excited to announce the recipients of its 2023 Ronald E. Thomas Memorial Scholarship.
Six graduating seniors in southeast Louisiana were chosen by the credit union to receive $2,000 each. The scholarship, named for the late Ronald E. Thomas, who served as a Louisiana FCU board member for more than 65 years, recognizes graduating high school seniors who demonstrate outstanding leadership and altruism in the community.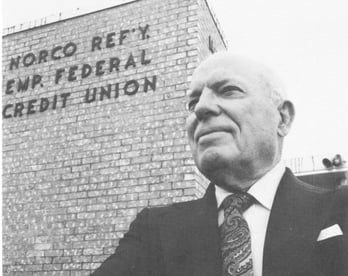 The scholarship honors the late Ronald E. Thomas for his local and national contributions to the credit union movement.
College often brings financial vulnerability for many young adults. The combination of everyday expenses and limited financial knowledge can lead to hardships. According to a recent study, an alarming 72% of college students face financial stress, which can result in increased drop-out rates, health concerns, and lower GPAs.
"As college expenses continue to climb, scholarships play a vital role in supporting students," said Rhonda Hotard, President and CEO at Louisiana FCU. "We are delighted to assist our members in realizing their aspirations and contributing to a brighter future for both themselves and our community through the R.E.T. Scholarship."
Emily Falgout, a scholar for 2023, says she is actively preparing for her financial future by opening a savings account and budgeting her monthly expenses.
"I'm excited this scholarship is going to help me actually do what I want to do," said Falgout.
Meet the 2023 Ronald E. Thomas Memorial Scholarship Recipients

Erin Powell, a graduate of Saint Charles Catholic High School, proudly received a 31 on the ACT and became a member of the Saint Charles Catholic High School's 30+ club. Erin will attend Louisiana Tech University and is excited to be majoring in psychology. In five years, Erin plans to be working toward her goal of becoming a clinical psychologist to help children who have experienced loss.
Raymond Godail, a graduate of Terrebonne High School, is proud to have become a manager at his first job while in school. Raymond is excited to be attending Louisiana Tech University in the fall. When asked what he would do if he ever received a large sum of money, Raymond said that he would use it to help out his parents, whose home was severely impacted by Hurricane Ida. After helping his parents, Raymond would use the remaining funds to go towards his college education.
Emy Mascair is a graduate of Hammond High Magnet School, where she served as a National Honor Society member. Emy will be attending the University of Southern Mississippi to double major in early childhood education and marketing. After graduation, Emy plans to return to her hometown and teach at Holy Ghost Catholic School and continue mentoring and teaching at the dance studio that she has trained at for the last 15 years.

Jalacey Bartholomew is a graduate of Lutcher High School and a proud drum major of her school band. Jalacey has plans to attend college in the fall and major in premed biology. Following her undergraduate gradation, Jalacey plans to immediately enter into medical school, with dreams of becoming a cardiothoracic surgeon specializing in operating on the heart, its valves, structures, and the veins and arteries around it.

Mallory Cheramie is a graduate of Hahnville High School and a member of the National Honor Society. Mallory will be attending Southeastern Louisiana University, where she has plans to major in nursing. When asked what Mallory would do if awarded a large sum of money tomorrow, Mallory proudly shared that she would donate to the nonprofit organization, No One Fights Alone NOLA, in honor of her grandma.

Emily Falgout is a graduate of Dutchtown High School and proudly received a 30 on the ACT. Emily is excited to follow in her father's footsteps as a civil engineer major at Louisiana State University. In five years, Emily hopes to be inspiring other women to pursue a career in male-dominated industries, like engineering. To financially prepare for the future, Emily has opened a savings account where she has deposited half of every paycheck each week.