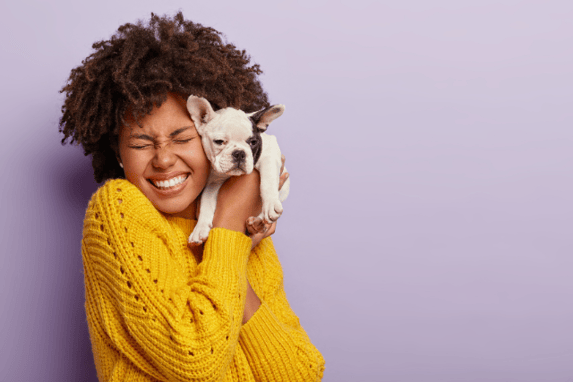 Let's get our furry friends hurricane-ready with these pet-prepping pointers.
Preparing your pets for hurricane season.
As we all buckle down for hurricane season, it's vital not to overlook our pets. They're our family too, after all.
Here are some practical and effective steps to make sure our four-legged family members are as prepared as possible for any looming hurricanes.
Microchip your pets.

Make sure your pets are microchipped and that their microchip is up to date with the correct contact information. This can be done by calling the microchip company or by logging into the account you made when the microchip was inserted. If you're looking to get your pet microchipped, contact your vet, or keep an eye out for local vaccination and microchipping events, usually sponsored by animal shelters in your area. This is also a good time to check your pet's ID collars to see if your phone number and address are current.
Make sure your pets have updated vaccinations.

In the event of an evacuation, you don't want to find yourself away from home with an animal that isn't vaccinated. Boarding facilities and veterinarians will not take in your pet if they do not have updated vaccinations, and your pet will be more at risk of contracting diseases like rabies, canine/feline distemper, hepatitis, canine parvovirus, Lyme disease, canine influenza, and kennel cough.

Make a list of pet-friendly hotels in evacuation areas. As much as we love our cute companions, not all hotels and rentals share the sentiment. To avoid being turned away, gather a list of places you would plan to stay during an evacuation that allow pets. When using apps like Airbnb and VRBO to identify and save potential evacuation routes

, you can filter your search by properties that allow pets. This way, you can ensure that you and your family (yes, even the family member who has a wet nose) can stay together!
Hurricane prep kit for furry members.
Hurricane kits are a must when living in southeast Louisiana. Items like flashlights, batteries, non-perishable food, TONS of drinking water, a possible board game or two, and a few other essentials have likely made it into your hurricane prep kit. However, what a lot of pet parents forget to do when preparing for hurricane season is to make a prep kit for their pets.
So, if you are the proud parent of a fur-baby, start thinking about what would benefit your pet in their emergency escape kit. Here is a good starting point:
Water. While you have likely accounted for enough drinking water for the humans in your house, be sure to add extra to the supply for your pets.

As a general guideline, it's recommended to give dogs and cats with around 1 ounce of fresh water for every pound they weigh each day. So, if you have a 50-pound pup, that means having 50 ounces of water on hand, per day. Packing a hurricane kit for a week? With a 50-pound pet you should store about 350 ounces of water just for your pet.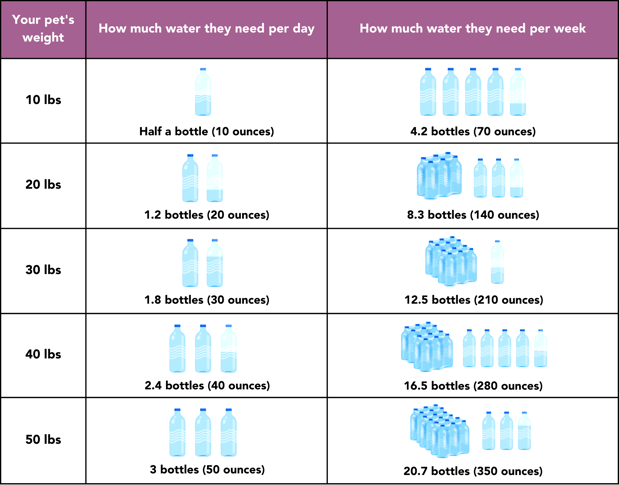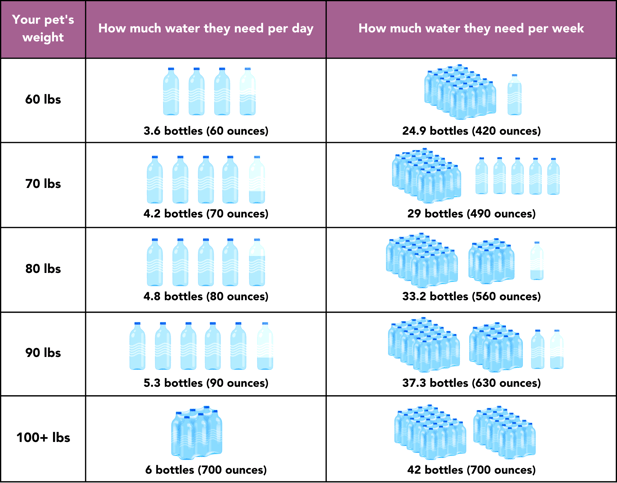 Food. Just like two-legged individuals, extra food is crucial for pets when preparing for a storm. Head to the pet store and grab enough food for a couple of weeks and only use it in case of an emergency.
Medications and medical records. Make a physical list of all the medications your pet needs and print out updated medical records. This includes items like their updated vaccination list, recent health exams, past surgeries, and anything else that might be important regarding the health of your pet. Stick these documents in their hurricane prep kit so you won't have to worry about it when an emergency strikes.
First aid kit. A lot of the tools that go into a pet first aid kit are similar to the ones humans would use, but accounting for those extra supplies will be important in the event you or your fur baby need them.
Extra set of pet supplies. If you're needing to make a quick exit during a hurricane evacuation, the last thing you want holding you up is collecting all of the things your pet needs/uses on a daily basis. To avoid losing time during an evacuation, set aside an extra set of pet supplies for your pet that will only be used in emergencies. Things like an extra food and water bowl, leashes, bones, toys, and even a dog/cat bed can help relieve any stress about your pet having everything they need when away from home.
Sanitation. Another important component of your pet's emergency hurricane kit are things we may not think of right away: sanitation supplies. Things like a litter box, cat litter, doggy poop bags (preferably the scented ones because, I mean, why not?), newspaper, towels, trash bags, cat/dog diapers for senior pets, and sanitizing spray can make the process of leaving your home for an extended period of time that much more comfortable.
Relevant Article: 5 storm essentials you should be stocking up on right now
Planning on staying put?
If you choose to weather the storm, make sure you know your pet's favorite hiding spot, so that you know where they might be in case you need to leave your house after the storm hits. Toys that stimulate your pet for long hours of staying indoors, such as a Kong toy, will help keep their mind off the sounds from the wind and rain outside.
The most important thing to remember, is to bring your pet inside during a hurricane. As a pet parent, there is nothing more important than keeping your pet safe, so make sure your pet isn't left outside when the storm hits.
By making the right preparations, we can make sure our furry friends stay safe and healthy during hurricane season. Don't forget, our little companions rely on us to keep them secure, and when we include them in our disaster plans, we show them just how much we care about their well-being and protection.
If you found this article helpful, subscribe to our blog and have weekly financial insights delivered to your inbox.