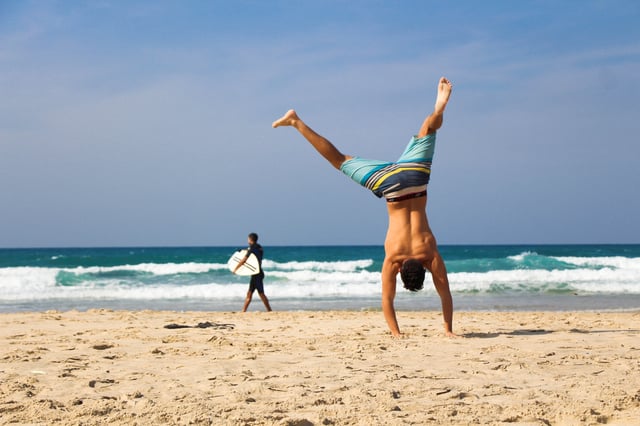 The open road is calling and your dream vacation awaits! But first, you need to work out the financial details. How are you going to pay for your getaway? Ideally, a plump vacation fund is the way to go. Unfortunately, though, many of us don't think about how we're going to pay for vacation until it's a few weeks away. Be proactive in planning your vacation by saving up for it in advance. Forgo some luxuries in the months or weeks leading up to your vacation and put the extra cash aside for your getaway. When you've got the money saved up, create a realistic vacation budget.

These six vacation saving tips will help you plan a perfect getaway without busting your budget.


1.) Timing is everything
There is an ideal window for buying everything, and booking airline flights is no exception. Flight prices generally fluctuate until departure day, but experts say the sweet spot is 54 days before your travel date.

2.) Clear your cache
Hotel and airline sites use cookies to determine what you're shopping for – and then raise their prices accordingly. Beat the system by clearing your cache before every new search so they can't access your browser history.

3.) Sweet-talk your way to savings
Ask for an upgrade at check-in. About 78% of hotel guests who request an upgrade at the front desk actually receive one. Also, by 6 p.m., most hotels know which rooms will be filled for the night. If you check in later in the day, you'll have a better chance at getting the room with the incredible view – for an economy-class price.
4.) Never pay full price
Check sites like coupondivas.com, entertainment.com and Groupon.com for deep discounts at local eateries and entertainment centers. You can also find cheaper tickets to nearby amusement parks by looking for sellers on Craigslist.

5.) Freebie fun
Challenge yourself to enjoy one day of your vacation without spending any money. Search local sites and blogs for write-ups about free things to do. You might find a charming farm, a fun splash pad for the kids or a scenic hiking trail. Don't eat out on this day either. Many hotels include a continental breakfast – so take full advantage. For lunch, picnic on sandwiches. Dinner can be something effortless that you brought from home, like hot dogs cooked on a travel grill or omelettes fried in a sandwich-maker.

6.) Save your mega event for the last day
End your vacation on a sweet note by saving your most exciting event for your last day away. If you're unsure of how you're going to fund your getaway, call, click, or stop by a branch to ask about taking out a personal loan or joining a vacation club. We're here to make your dream vacation come true!