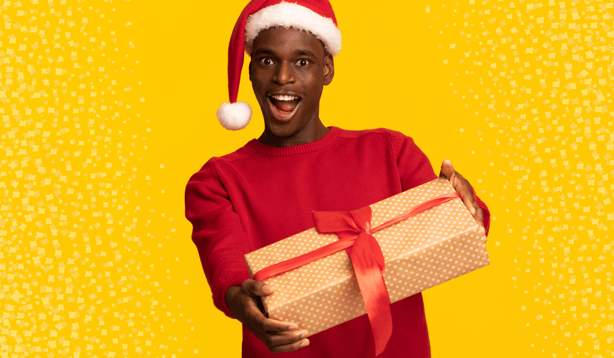 Hate the thought of spending money on a gift that will either live unopened in a closet or re-gifted at the next secret Santa gathering?
Nothing beats giving someone the perfect gift. Unfortunately, gift-giving can feel a bit mandatory at times throughout the holiday season. Ever been in a situation where you're suddenly expected to give a thoughtful gift on short notice?
Gifts are a gesture that show people you were thinking of them. But when there's pressure to buy something for everyone (or even a single person you don't know much about), we're more likely to grab any random product off the shelf, pay the marked price and move on to the new year. This uninspired process is the kind of wastefulness that makes Christmas more expensive than it has to be. Think about it: If you spend money on something, wouldn't you feel better knowing the recipient put your purchase to good use?
Whether you're scrambling to buy a gift for an office party, or want to give a present to the person who already has everything, here are some thoughtful gift ideas that are guaranteed to please, at very little cost.
Practical gifts ideas that won't break the bank
Custom photo calendar

Personalized photo calendars are a great (and fairly easy) gift. Your loved ones can start each month with a different photo of a favorite memory. You can even fill in the dates with anniversaries, events and family birthdays. Sites like Shutterfly, Mixbook and Snapfish have user-friendly interfaces that let you upload photos from your phone and computer for quick calendar creation.
Fair warning: You may be on the hook for all family calendars moving forward if they like it enough. I gave my mom and sister a custom calendar on a whim in 2017 and it's something they've come to expect every year from now until the end of time.
Price range: $19 - 30
Mini personal heater
For the person in your life who is always cold. Mini heaters can provide an extra bit of warmth on a chilly night and provide comfort at the office.
Price range: $20 - $31
Face mask necklace

Now that face masks are a routine part of our daily lives, why not make it easier for your friends and family? For as little as $15, you can surprise recipients with decorative neck accessories that clip to their masks. This is one of those gifts that you never think about, but once you've tried it, you can never go back.
Price range: $5 - $17
Subscription gift boxes

Subscription services can become unseen financial drains if you're not careful. However, a one-time 12-month subscription can make a wonderful gift if you budget for it. For a fairly reasonable price, you can arrange to have a company send small gifts to your loved ones every month. Gifts make less of an impactful when received en masse during the holiday season. Since gift subscriptions are year-round, the recipient will feel extra special when your arrives at their door in the middle of August.
Avoid subscription creep by making one upfront payment for the whole year. Be sure to check your billing settings after the purchase to ensure "auto renewal" is turned off.
Some notable monthly subscription box gifts:
Mini oven mitts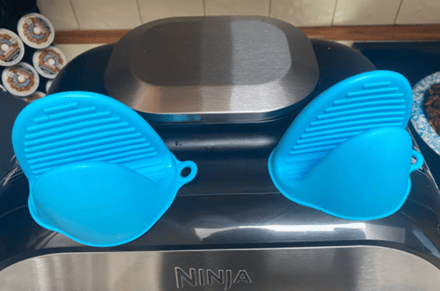 It's safe to assume that every one uses oven mitts, or at least something that resembles oven mitts to protect their hands when playing with fire. Well, 2020 went and made oven mitts smaller (and better) for quick grab-and-go use. Seriously, check these out.
Price range: $5 - $10
Homemade gift ideas with a personal touch
Fleece blanket

Help your friends and family gear up for winter with a cozy fleece blanket. If you're handy with a sewing machine, you can design a deluxe version of this fuzzy piece of heaven. All you need is 1.5 yards of the luxe fleece, 3 packs of jumbo rick rack and basic craft supplies like scissors and markers.
Price range: $27 - $35
Pedicure in a jar

Has your friend been pining for a pedicure? Gift them with all they need to make their nails sparkle with a spa pedicure gift in a jar. Fill a mason jar with polishes, filers, a buffer and everything else they need for a spa-at-home experience. Adorn the jar with ribbon, cotton (for a snowy effect) and tags with the witty pun "for your mistleTOES."
Price range: $38 - $50
Infused vodka

Flavor your own vodkas and give your friends a unique gift they'll enjoy for days to come. Choose between classic flavors or experiment with brave new ideas, like spicy citrus and cucumber tarragon. Get the tutorial for infused booze here.
Price range: $21 - $50
Recipe box

A great gift for your foodie friend who dreams of starring on "Chopped." Fill this personalized, decorated recipe box with their own best recipes and add a few new gems for their collection. They'll think of you every time they cook up another storm. Check out Club Crafted to get the full tutorial.
Price range: $11 - $25
Peppermint soap

Create a whole batch of scented homemade soap to give to your friends. This 10-minute peppermint soap recipe will leave you wondering why you never tried tried to make soap sooner!
Price range: $40 - $52

Not only will these gift ideas help minimize the stress of the holidays, but they can also help you avoid crowded malls during the pandemic.
Like this article? Subscribe to our blog and have great financial insights delivered to your inbox weekly.