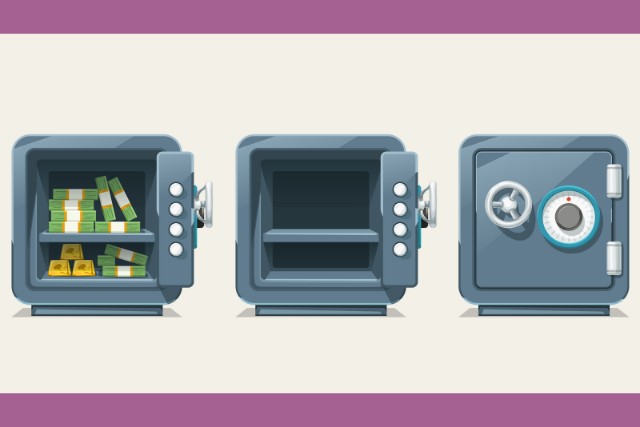 Two U.S. banks have collapsed in under 48 hours. Learn why Louisiana credit unions are NOT affected and how your money will remain safe.
On March 8, Silicon Valley Bank (SVB) announced they had lost $1.8 billion and needed to raise their funds immediately. Two days later, the Federal Deposit Insurance Corporation (FDIC) took control of the bank after they were unable to sell to another financially stable institution or make up those funds.
Following the news of SVB's failure, customers of Signature Bank (a New York-based bank) withdrew billions of dollars from their accounts on Friday. Two days later, the FDIC, Department of Treasury, and Federal Reserve announced they were taking over Signature Bank as well.
The collapses of Silicon Valley Bank and Signature Bank are the second and third largest bank failures US history.
So what gives?
Causes of the SVB and Signature Bank collapses
Many large tech companies banked with Silicon Valley Bank, which meant a large amount of cash coming in. Like other banks, SVB used the money to invest.
The problems started when SVB put a lot of the money into US government bonds, many of which were backed by mortgages. However, bonds don't do well when interest rates go up. So, when the Federal Reserve raised interest rates to fight inflation, the bonds lost a lot of their value.
If SVB were able to keep those bonds for a few years until they reach maturity, then SVB would receive its capital back. However, over the years as the economy declined, tech companies were affected and many of the bank's customers started withdrawing their money. SVB didn't have enough cash on hand, and so it started selling some of its bonds at a great loss.
Silicon Valley Bank announced on Wednesday, March 8 that they had sold $21 billion in securities and suffered a loss of around $1.8 billion. SVB needed $2.25 billion more to meet customers' withdrawal needs.
Once this news was made public, people become worried and started taking their money out of the bank. SVB's stock price fell quickly, and people sold their shares. In one day, the stock fell by 60%, causing banks all around the world to lose more than $80 billion. Within 48 hours, SVB announced that they had sold the assets and collapsed.
Signature Bank fell due to the classic Bank Run. After hearing of the news that SVB had crashed and was impacting the economy on a global scale, people rushed to the bank and collectively withdrew over $10 billion, leaving Signature Bank unable to keep up with the financial demands of their customers/clients.
The collapse of Silicon Valley Bank was the second largest bank failure in US history, and in less than two days, Signature Bank took the third spot.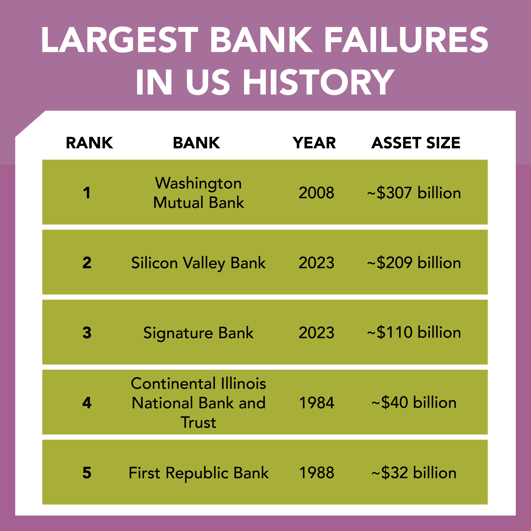 Your money at a Louisiana credit union is safe.



The collapses of Silicon Valley Bank and Signature Bank have no connection to Louisiana credit unions.
All Louisiana credit unions provide a secure place for their members to save their money. All deposits up to $250,000 are insured by the National Credit Union Share Insurance Fund, just like any other federally insured financial institution (like the FDIC). Also, all Louisiana credit unions are regularly reviewed by financial regulators to make sure every member's money is being managed correctly and handled with care.
Members have never lost a penny in an account they hold with a federally insured Louisiana credit union.
So, no need to worry. As a not-for-profit organization, Louisiana FCU prioritizes the financial needs and success of our members.
Like this article? Subscribe to our blog and have great financial insights delivered to your inbox weekly.