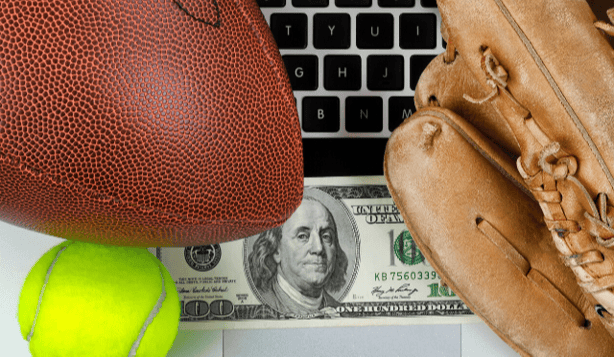 Hobbies give your kids a few precious moments away from glowing screens to flex their creative skills, get some exercise and learn about the world in a fun way.
But over the years, the cost of extracurricular activities has skyrocketed. Playing on a travel team, for instance, costs families an average of $2,292 every year, with some spending as much as $20,000 annually.
That's a lot of cash to blow on your kids throwing a ball around.
How do you respond when your darling daughter comes home breathless telling you she made the school's soccer team? Oh, and did she mention she'll need some money for her uniform and equipment?
Or how about when your son barrels through the door and declares he's decided to take drum lessons? It'll only be $600 for the drum set, plus the price of lessons. But that's not a big deal for you, is it?
As a parent, it's hard to say no when your kid wants to branch out and commit to a craft. After all, extracurricular activities are an important part of childhood development. They provide opportunities for kids to shine in ways that may not be possible in the classroom. After-school activities help them step out of their social circles to make new and lasting friendships. Hobbies serve as a wonderful creative outlet and can help improve your children's' physical and cognitive health. And if you're lucky enough to have a prodigy in the family, extracurricular activities may even be your child's gateway to a college scholarship, and possibly a lucrative career.
But still...
So many parents shudder at the price tag associated with kids activities these days. That's no surprise since many of today's youth activities — sports especially — have adopted a restrictive pay-to-play mentality, leaving the thrill of victory out of reach for many families.
The most expensive extracurricular activities for kids under the age of 18:
| | |
| --- | --- |
| Horseback riding | $2,000 - $5,000 |
| Karate | $2,000 |
| Gymnastics | $4,000 |
| Dance | $1,500 - $7,000 |
| Piano | $1,200 - $4,500 |
| Golf | $850 - $3,500 |
Let's not sugarcoat it. Hobbies are expensive.
If you have several multi-sport children at home, you may be looking at an investment of $10,000 or more.
It's commendable for parents to want to help their children lead fulfilling lives. But parents who perpetually open their wallet to make that happen are doing themselves a huge financial disservice. If you're blowing your budget every month to pay for your kids' hobbies, not only are you affecting your retirement, you could also be doing great harm to your family dynamic. Experts say cramming in too many extracurricular activities can spark fights between parents about the costs involved ⁠— which can have an adverse effect on a child's well-being.
Obviously, you never want to discourage your child from an activity or a hobby just because you can't afford it. To help with that, here are some ways you can save on your kids' extracurricular activities this year.
1. Limit the number of after-school activities you allow for each child
If you have several over-ambitious young ones at home, consider limiting extracurricular activities to just one per child. By letting them choose which activity they prefer, they're more likely to focus on perfecting their game. This approach helps prevent your children from over-committing, which can result in neglect of schoolwork and less time spent with family.
2. Ask "are you having fun?"
If your child is motivated about his or her hobby, the expenses might be worth it. But if your kid is signed up for every activity under the sun and isn't enthusiastic about all of them, it may be time to cut the fat. There's no sense in wasting money on activities that bore your kids.
Never assume that your kid will tell you when they've grown tired of an activity. There are many reasons a child might participate in something they secretly loathe. Parental pressure is a common culprit. It's always good practice to ask yourself "are they only doing this as to not disappoint me?"
3. Register early
Many youth sports programs offer discounts of up to 30% for signing up early. Speak to your children about after-school programs and sports teams months before the official season launch so you can register ahead of time and snag those early-bird specials. You might also be able to net a discount by pre-paying for the entire season instead of paying monthly.
4. Buy used equipment
Save big on sports gear by purchasing gently used equipment from sites like PlayItAgainSports and SidelineSwap. Some of these sites also let you earn the money back by selling your own used equipment.
5. Say YES to hand-me-down equipment
If you have friends with kids who are (or were) into sports and music, see if you can swap equipment and instruments from year to year. Swapping with friends allows you to save on expensive equipment while putting your own unused gear to good use.
6. Rent musical instruments
If you have budding musicians at home, consider renting the instrument they've taken up this year. There's no way to tell if that burst of passion they're currently nursing for the oboe is just a passing phase or the beginning of a hobby that will last a lifetime. Why blow hundreds of dollars on an instrument only to see it lying forgotten in the attic in a few months' time? Some instruments, like the French horn, can cost as much as $1,000 but can be rented for as little as $50 a month.
If your child is convinced they've found their instrument of choice or you've already been renting one for a while, you can purchase gently used musical instruments from resale sites like Craigslist and eBay or through Reverb, a site devoted to selling used musical instruments.
7. Look for extracurricular activities that makes sense financially
Turn on the Google machine and research youth activities that are historically budget-friendly. Pitch the idea to your children. If they seem excited about participating in something that helps them grow and doesn't destroy your wallet, that's a win-win.
The least expensive extracurricular activities for kids under the age of 18:
| | |
| --- | --- |
| Soccer (Recreational) | $200 |
| Basketball (Recreational) | $175 - $375 |
| Track and field | $125 - $300 |
| Swimming | $150 - $300 |
| Skateboarding | $200 |
| Scouts | $150 |
Don't let a tight budget stand in the way of your child's creative and physical development. By making smart, economical choices, you can give your kids the childhood they deserve without straining your family's finances.
Sources:
https://blog.cheapism.com/extracurricular-activities-for-kids-18136/
Like this article? Subscribe to our blog for more great tips to living within your means.