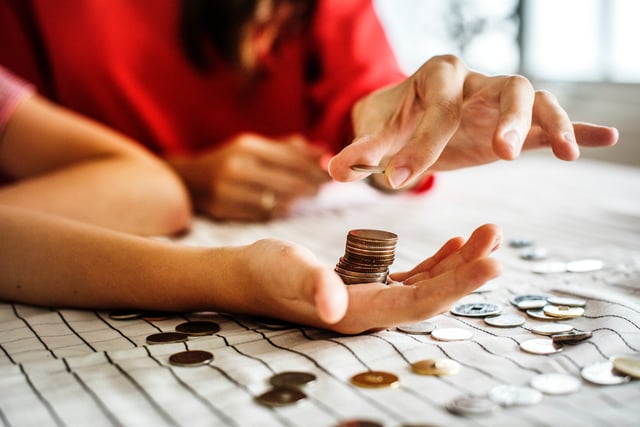 At our last workshop, we discussed five basics steps to budgeting. For those of you who were unable to attend or anyone needing a refresher, here are five key takeaways from the budgeting workshop.
1.) Start a change jar for specific daily expenses or for a larger goal like a vacation fund.

Loose change adds up quicker than you think. Save your coins and over time, you can trade that loose coin for cash!

2.) Create a budget to give yourself a greater peace of mind.

You'll make better informed decisions about where your money is going.

3.) Pay yourself first by putting a set dollar amount into your savings account when you get paid.

If you pay yourself last, chances are the amount will be much smaller and you might not reach your financial goals. For instance, if you place $20 a week into your savings account in six months you will have saved $480.

4.) Track your spending through online banking, checkbook ledgers, mobile apps, receipts or money envelope method.

Having a clear tracking method is critical to good budgeting. Whatever method you use, you will figure out where your money is really going.

5.) Reduce your debt.

Lastly, consider re-financing your auto or home loan or consolidating your debt for a lower monthly note. A lower monthly note puts more money back in your pocket.

These are just a few of the takeaways from the workshop. We encourage you to develop your personal action plan, and make adjustments as necessary. We hope to see you at our next workshop.